Featured Item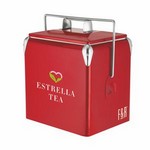 Vintage Metal Cooler by Foster & Rye...
Not only does this stainless steel cooler come in bold, saturated colors, it delivers on what really matters--room for a 6-pack of bottles. Or 2 rows of cans. You do you. We don't judge.. 9.25" L x 1...
$81.58 - $89.78
Welcome!

Promotional Graphics Products and Custom Embroidery STATION 3 PROMOTIONAL GRAPHICS, LLC opened for business in Lincoln City, OR with the mission of providing total customer satisfaction. Our philosophy is simple: Offer a wide selection of leading products at competitive prices and provide high quality customer service via phone or email 7 days a week. Our customers place orders with confidence, knowing they will be completed on time and accurately according to the high standards STATION 3 PROMOTIONAL GRAPHICS, LLC has quickly become known for. In addition to attentive support, STATION 3 PROMOTIONAL GRAPHICS, LLC provides fast, custom quotes on the products you're most interested in. A key way we provide top-notch service is via our LOGO emPowered platform. Simply tell us which products you want quoted and we'll deliver a customized sales presentation - in 24 hours or less - complete with photos, descriptions and pricing designed to fit your budget. Go ahead and try us out. We're anxious to earn your business, and we'll prove it. An Overview of the Ordering Process Shortly after placing your order, you will receive an email notification that we have received your order and instructions on how to send us your artwork. Then, one of our customer care experts will be assigned to oversee your order. He or she will check product availability, review your order for any potential problems with artwork, imprint issues and delivery times, and make sure to offer you any recommendations should our expertise be helpful. Once your order is reviewed, you will be faxed an order acknowledgement with your proof showing the artwork to be printed and placement on your selected item. Please return this order acknowledgement within 24 hours so as not to effect your expected date of shipment. Late approvals from customers may require expedited shipping methods or in some cases rush production charges. If you require any modification please note on the order acknowledgment. Returns: after the order acknowledgment approving the artwork to be imprinted is returned it will be sent to production for decoration (imprinting, screen printing, embroidery, etc). After the product has been imprinted on (according to the faxed proof) there are no product returns accepted. Pre-Production Proofs: we can produce an actual proof of your item with your imprint prior to running your entire order. We recommend this on all orders where time permits. Pre-production proofs typically incur an additional charge for screens and setups plus the cost of the item and can add 5-10 days to the order process.